Futsal
Striker Leeming is the home of Perth's largest Futsal comp, SOR.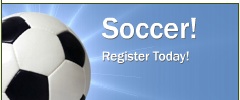 Join us in our next Indoor Soccer competition.
NOTE: Junior Soccer competitions are played on Friday afternoons during the school terms
We have several grades you can play in, and several options of days you can play:
Nights, Grades & Cost:
Nights: Mon/Tue/Wed/Fri nights
Grades: A, B and C
Cost: $65 game fee.

To register your team or to join a team for the next Futsal competition, simply fill out the online registration by clicking the link above
9313 9700.

CURRENT NEWS
Inflatable World open every Saturday 10am-5pm! Bring your children in for a bouncing good time
*MARCH SPECIAL - Keep your eyes peeled for March promotion!
We are now running Children's Sports Parties! Enquire within today
DODGEBALL COMPETITION! Held on Monday evenings. Register your interest in a Sunday morning competition, by calling Jamee on 0423 399 338