Futsal
Striker Leeming is the home of Perth's largest Futsal comp, SOR.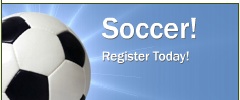 Join us in our next Indoor Soccer competition.
NOTE: Junior Soccer competitions are played on Friday afternoons during the school terms
We have several grades you can play in, and several options of days you can play:
Nights, Grades & Cost:
Nights: Mon/Tue/Wed/Fri nights
Grades: A, B and C
Cost: $65 game fee.

To register your team or to join a team for the next Futsal competition, simply fill out the online registration by clicking the link above
9313 9700.
[gview file="http://www.strikerindoorsportsandfitness.com.au/wp-content/uploads/2012/01/United-PT-details1.pdf"]

CURRENT NEWS
Inflatable World open every Saturday 10am-5pm!
JUNIOR CRICKET COMPETITION COMMENCING ON FRIDAY AFTERNOONS. SIGN YOUR TEAM UP NOW!
New senior winter season commencing Monday 26th of March. Register your team online.
Easter Opening Hours! Friday 30th March - CLOSED, Saturday 31st March - 8am-5pm, Sunday 1st April - CLOSED and Monday 2nd April 8am-5pm. Check with our staff in regards to classes and creche.