Futsal
Striker Leeming is the home of Perth's largest Futsal comp, SOR.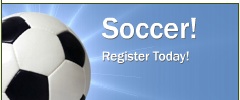 Join us in our next Indoor Soccer competition.
NOTE: Junior Soccer competitions are played on Friday afternoons during the school terms
We have several grades you can play in, and several options of days you can play:
Nights, Grades & Cost:
Nights: Mon/Tue/Wed/Fri nights
Grades: A, B and C
Cost: $70 game fee.

To register your team or to join a team for the next Futsal competition, simply fill out the online registration by clicking the link above
9313 9700.

Group Fitness membership is as simple as $28.80 per fortnight