Futsal
Striker Leeming is the home of Perth's largest Futsal comp, SOR.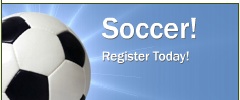 Join us in our next Indoor Soccer competition.
NOTE: Junior Soccer competitions to start on Friday afternoons – starting 1st week of term 4.
We have several grades you can play in, and several options of days you can play:
Nights, Grades & Cost:
Nights: Mon/Tue/Wed/Fri nights
Grades: A, B and C
Cost: $65 game fee.

To register your team or to join a team for the next Futsal competition, simply fill out the online registration by clicking the link above
9313 9700.
[gview file="http://www.strikerindoorsportsandfitness.com.au/wp-content/uploads/2012/01/United-PT-details1.pdf"]

CURRENT NEWS
Inflatable World open every Saturday 10am-5pm!
Our Group Fitness timetable has over 50 classes, at different times of the day, to suit your individual needs. Come in and give it a try.