Squash
Squash Courts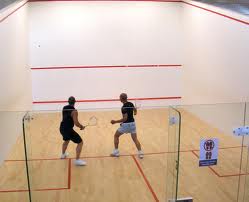 What gets you fit, is fun, is competitive or social and is one intense whole body workout… SQUASH!
Squash is not only a work out for your body, but it's also a strategic game which helps build mental skills, like physical chess. Squash can be played by young school kids up to people well into their golden years.
Striker has 7 squash courts, and racquets that are available to hire all day every day. We also sell squash balls and racquet grips.
Off peak rates Monday – Friday 5:30am-5:00pm and Saturday/Sunday 7:30am-6pm
Peak rates Monday – Friday 5pm-10:30pm.    To make a booking call  now 9313 9700.

ATTENTION ALL PATRONS
We would like to start off by saying thank you to all our valued customers for your support and understanding during this difficult time.
As per the governments release last night, here at striker indoor sports we are having to close our doors indefinitely until further information is released.
We will endeavour to keep you all updated as often as possible as to when we will be able to open our doors and services again.
This will take effect immediately!!!
Again we thank you all for the support shown and we look forward to re-opening in the future and seeing all your familiar faces again.
Stay Safe Ownership & Management