Squash
Squash Courts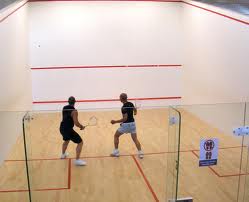 What gets you fit, is fun, is competitive or social and is one intense whole body workout… SQUASH!
Squash is not only a work out for your body, but it's also a strategic game which helps build mental skills, like physical chess. Squash can be played by young school kids up to people well into their golden years.
Striker has 7 squash courts, and racquets that are available to hire all day every day. We also sell squash balls and racquet grips.
Off peak rates Monday – Friday 5:30am-5:00pm and Saturday/Sunday 7:30am-6pm
Peak rates Monday – Friday 5pm-10:30pm.    To make a booking call  now 9313 9700.

ATTENTION ALL PATRONS
We would like to start off by saying thank you to all our valued customers for your support and understanding during this difficult time.
We have opened up a limited group fitness timetable, bookings via Ph:93139700 are essential as spots are limited
Squash court training bookings are available in a limited capacity Monday to Thursday 7:00am to 7:30pm, Friday 5:30am to 3:30pm and Saturday 8am to 12noon. Not available any other times at this stage of restrictions. You must book ahead via Ph:93139700
As of Monday 8th June we are aiming to have our social sports, gym and other activities restarting.