Personal Trainer
Zac Huxtable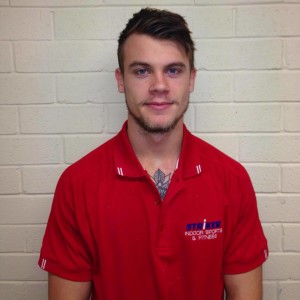 As a personal trainer, my goal is to help people realise their exercise potential and help them set and achieve their goals. By providing professional guidance, I teach proper technique and put forth guidelines to maximize specific workouts to gain strength, mobility, flexibility, coordination and balance. This allows individuals the opportunity to reach their goals, prevent injury and disease, and enhance their everyday life.
Specialty Areas:
Competition & Event Preparation
Sports Specific Programming
Functional Training
Strength & Conditioning
Injury Prevention & Rehabilitation
Body Building & Hypertrophy Training
Qualifications:
Cert II – Sport Coaching
Cert II – Outdoor Education Training
Cert III – Gym Instructor
Cert IV – Personal Trainer
Level 1 Master Trainer

CURRENT NEWS
Inflatable World open every Saturday 10am-5pm!
Our Group Fitness timetable has over 50 classes, at different times of the day, to suit your individual needs. Come in and give it a try.